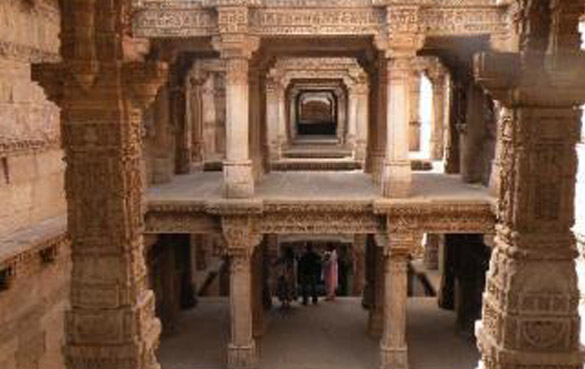 Adalaj Stepwell
Adalaj is a small village, situated at a distance of 18 km to the north of Ahmedabad. Vav means a step well. Adalaj Vav was built by Queen Rudabai, in 1499 AD. A beautifully chiseled step well, Adalaj Vav is counted amongst the finest architectural structures of Gujarat.
The unique feature of Adalaj Vav is that apart from conserving water for drinking purposes, it also serves as a cooling chamber in the hot summer months. The steps of the well were used by the travelers and caravans passing from the area, on the due course of their trade routes.
With time, the well has become a memorial of the love of the queen for her husband. One can still see water in the well which is a living example of spirit of the queen.