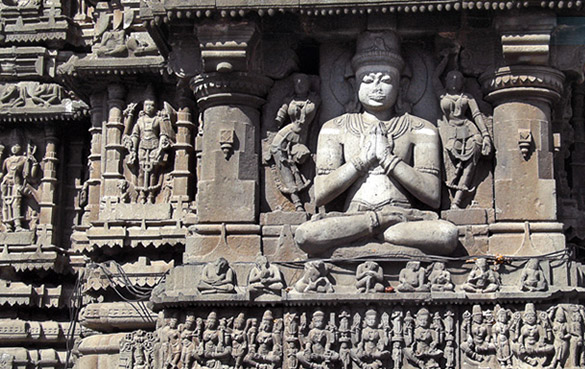 Aundhya Nagnath
One of the most popular places on the pilgrimage circuit of Maharashtra, the temple of Aundhya Nagnath is not just famous for its rock-cut images but also for the fact that it is considered to be the eighth ('aadya') of the 12 'jyotirlingas' in the country. The mythological name for this place is Darukavana and the highly decorated temple dedicated to Lord Shiva is a sight to behold.
Aundhya Nagnath is located in the Hingoli district of Marathwada and the present temple is said to have been built by the Yadavas of Devgiri, dating back to 13th century CE. The temple covers an area of about 7,000 square feet and the total area of the temple complex is about 60,000 square feet. Apart from its religious significance, the temple itself is worth seeing for its amazingly beautiful carvings. The temple architecture is said to be of Hemadpanti style i.e. the construction without mortar, and has on the exterior numerous images of Shiva, including Anugraha (blessing) and Sanhaar (destroying). Stories from the different 'Puranas', Ramayana and the Mahabharata are depicted on the temple walls.
The name of the place has been derived from a mythological tale. Daruka was a demon who used to trouble the residents of the area, making their lives miserable. The hermits prayed to Lord Shiva who granted them their wish of destroying the demon. It is said that before she died, the demon repented her deeds and requested Shiva that her name be remembered forever and be associated with that place. Shiva agreed and hence the name Darukavan.
The temple has intricate images of Vishnu, Shiva, Brahma and other deities. The main 'garbhgruha' (sanctum) is underground and it was probably built this way to save the temple from the invaders of that time. Upon entering the 'sabhagruha' you have to descend a few steps through a narrow channel of rock-cut steps. There is a chamber here that consists of four pillars in the midst of which is a 'Shivlinga' that is worshipped as the main deity. Some people believe, however, that Aundhya Nagnath does not have the real 'Jyotirlinga'. But this is more a matter of belief and pilgrims continue to come here in large numbers.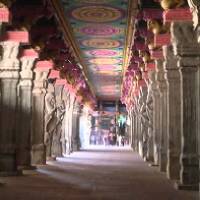 VIP / Priority Entry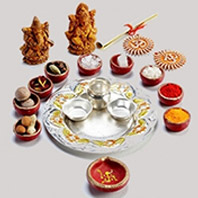 Pujan Samagri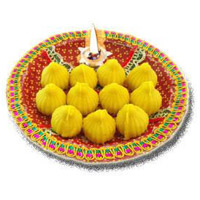 Prashad Offering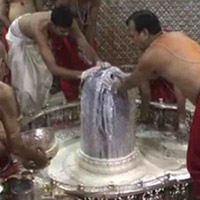 Personal Assistance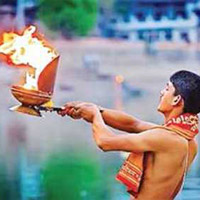 Pujari Arrangments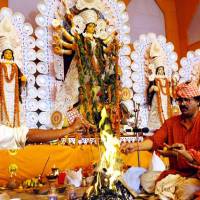 Special Pujan