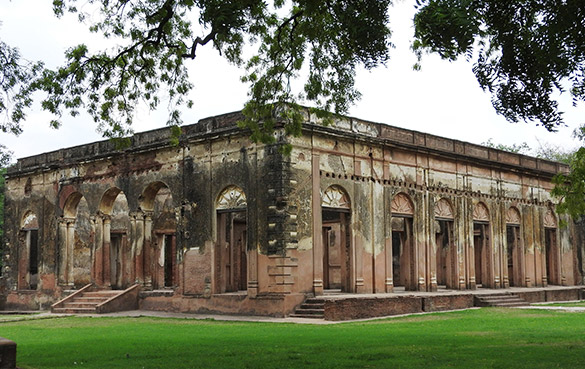 British Residency
" Built for the British Resident during the rule of Nawab Saadat Ali Khan in 1780-1800, it was originally a large complex of many buildings including residential quarters, armoury, stables, dispensaries, worship places and so on."
It was the scene of dramatic events during the first war of independence in 1857 also known as Siege of Lucknow. It began on July 1 and continued until November 17, 1857.
The main building overlooks the river Gomti and is surrounded by terraced lawns and gardens. Today, only the scarred ruins bear witness to the turmoil of 1857. The cemetery at the nearby ruined church has the graves of 2000 men, women and children, including that of Sir Henry Lawrence who died during the siege. There is also a Residency Museum situated within the campus of this building.