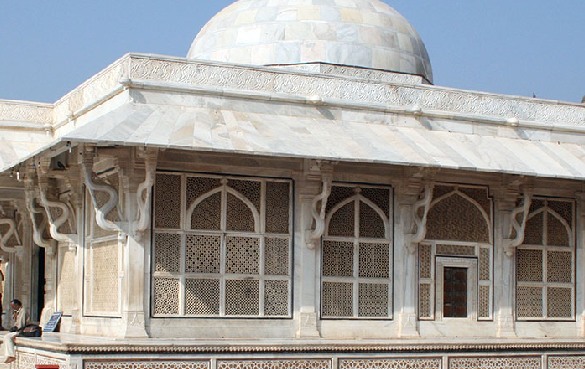 Dargah-e-Sheikh Salim Chishti
Many people believed that Chishti could do wonders. The Mughal Emperor Akbar-e-Azam went to the shrine of Ashraf Jahangir Semnani, but on his travels he also felt inspired to see Chishti. Akbar came to Chishti's home, deep in the desert, seeking a male heir to his throne. Chishti blessed Akbar, and soon the first of three sons was born to him. He named his first son Salim (later emperor Jahangir) in honor of Chishti. A daughter of Sheikh Salim Chishti, was the foster mother of Emperor Jahangir. The emperor was deeply attached to his foster mother, as reflected in the Jahangirnama and he was extremely close to her son Qutb-ud-din Khan Koka who was made the governor of Bengal and his descendants are still to be found in Sheikhupur, Badaun.
To express his gratitude Akbar decided to built a great city around his camp. His Mughal Court and Courtiers were then relocated there. A shortage of water is said to be the main reason due to which city was abandoned. But now it sits in remarkably good condition as a most deserted city. Now it is one of the main tourist attractions of India.