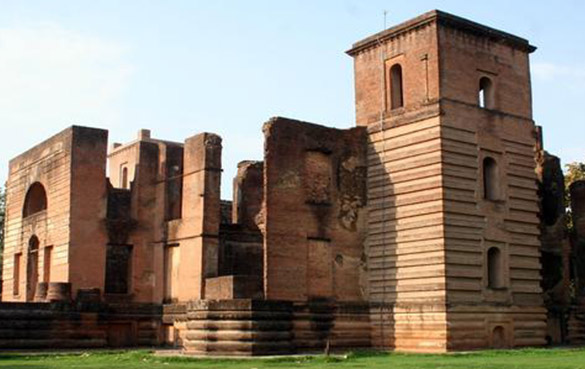 Dilkusha Palace
"Dilkusha Kothi set amidst lush green lawns, was built in the Gothic style."
The Kothi and its adjoining magnificent garden were created by Nawab Saadat Ali Khan. It is almost an exact replica of an English country house called Seaton Delavel in Northumberland, England, built in 1721.
It was initially intended as a hunting lodge for the nawabs although, it was later used as a summer resort too. The building had patterned walls and unusually no inner courtyard.