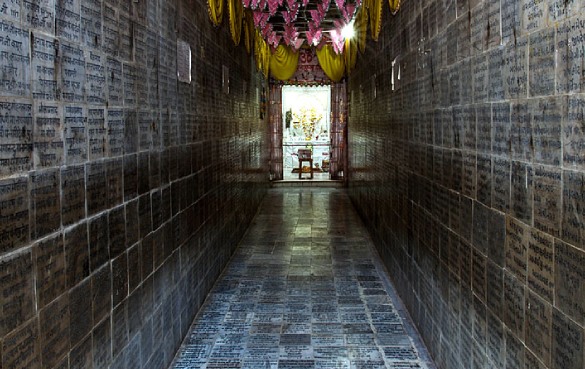 Gokul
"About 15 km of the south-east of Mathura connected by a metalled road is Gokul, a suburb of the inland town of Mahavan on the bank of the Yamuna."
This is the town where infant Lord Krishna was brought up in secrecy by his foster mother Yashoda. Situated on the banks of the Yamuna, Gokul is frequented by pilgrims, especially during Janmashtami and Annakut festival. The place is also associated with Saint Vallabhacharyaji who lived here.
Shri Thakurani Ghat: It is a popular Ghat where Shri Vallabhacharya received Darshan of Shri Yamuna Maharani. Thus, this place seeks special reverence from the followers of Lord Vishnu especially those from the Vallabha sect.
Nanda Bhavan: The divine Architect Vishwakarma had built Nanda Bhavan 5000 years ago. Located on a hill, it was the house of Nanda, foster father of Lord Krishna. In this house, young Krishna and his brother Balarama were brought up while his birth parents were imprisoned by King Kamsa in Vrindavan.
Raman Reti:Raman Reti is believed to be the sand in which Lord Krishna played as a child. In more recent times, about 200 years ago, the famous Saint, Swami Gyandasji did a severe penance at Raman Reti for 12 years. Pleased with his devotion, The Lord appeared before him and today you can find a Ramanbihariji Mandir at that spot. Today devotees roll over the sand here and seek the blessings of Lord Krishna.
Rangbihariji Temple: The main idol of Rangbiharji temple is the exact image of Lord Krishna described by Swami Gyandas ji as he was the one who had the opportunity to see the divine.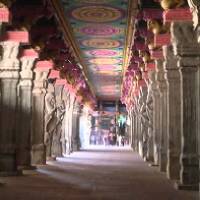 VIP / Priority Entry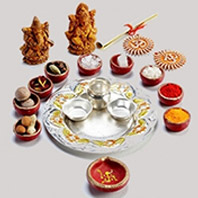 Pujan Samagri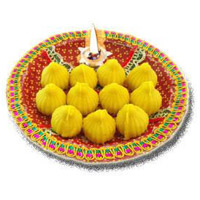 Prashad Offering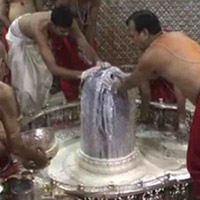 Personal Assistance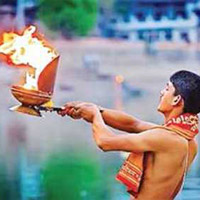 Pujari Arrangments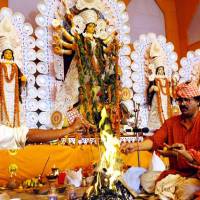 Special Pujan