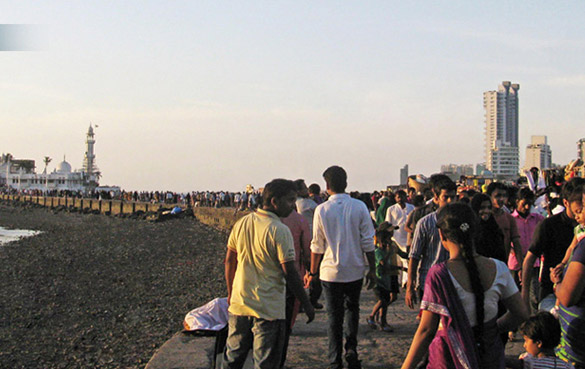 Haji Ali Dargah
A tomb on an island in the middle of the Arabian Sea! Doesn't that immediately sound enticing enough? But there is more to the Haji Ali Dargah in Mumbai than just its location. Such is the reverence that this Muslim saint commands that his final resting place draws the faithful from all communities who come here with the firm hope that their prayers will be answered. With a mosque located adjacent to the tomb complex, the edifice is also a brilliant specimen of the Indo-Islamic style of architecture.
Located about 500 meters from the coast off the Lala Lajpatrai Marg at Mahalaxmi in Mumbai, the Haji Ali Dargah was constructed in 1431 in memory of a wealthy Muslim merchant, Sayyed Peer Haji Ali Shah Bukhari, who renounced all his worldly possessions before making a pilgrimage to Mecca. It is said that he had come to India from Bukhara in the ancient Persian Empire and had travelled around the world before deciding to settle down in Mumbai.
According to a legend, the saint once came upon a poor woman crying on the road with an empty vessel in her hands. Upon inquiring the reason for her sorrow, she said that the oil she was carrying in the vessel had been accidently spilled and that she was now afraid of being beaten by her husband. The saint asked her to lead him to the spot where the oil had been spilled. There, he jabbed a finger into the soil and the oil gushed out, which the woman filled into the vessel and went home.