Marathwada was initially under Nizam's regime. Hingoli was the tehsil of Parbhani district and part of Nizam's regime. It was actually Nizam's military base as it was border place with Vidhrabha. In that era military troops, hospitals, veterinary hospital were in operation from Hingoli. Residents of Hingoli had experienced two big wars between Tipu Sultan and Maratha in 1803 and in 1857 between Nagpurkar and Bhosale. Being a military base the city was one of the important and famous places of the Hydrabad State. Some of the names like Pultan, Risala, Tophkhana, Pensionpura, Sadar Bazaar are famous today. In the 1956, post-independence period when the state were reconstructed Marathwada was attached to Mumbai State and in 1960 Hingoli became part of the Maharashtra State as part of Parbhani district. Later on 1St may 1999 Hingoli district came in to existence by division of Parbhani.
Hingoli is land of stupendous dimensions with a most sacred place of Nagnath Temple in Aundha which is one of the eighth Jyotirlinga of twelfth famous Jyotirlingas of India. Hingoli District is a birthplace of famous Saints Namdev and Saint Tukaram who has given great amount of contribution to the Marathi Literature in the form of folklore like Abhanga, Gatha, Amarbhupali, Bharude and Gavlani. The tourists are restricted to the summer and winter vacations, or religious days. Due to its mythological roots, the region witnesses huge crowds during the Shrawan, Navratri season of the Hindus.
Spread of undulating hill ranges of Ajintha within the district has contributed to natural scenic spots like Aundha Forest, Pavitreshwar potra. Also, availability of major dams and water bodies has helped to explore water sports activities like Yeldari dam, Siddheshwar dam and Bhategaon Lake. Recently, Isapur dam has got permission from state government for the development of Bird Sanctuary.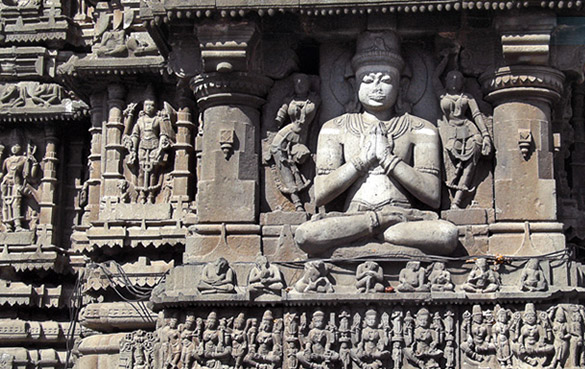 Places to visit
Most popular tourist destinations, curated for you!