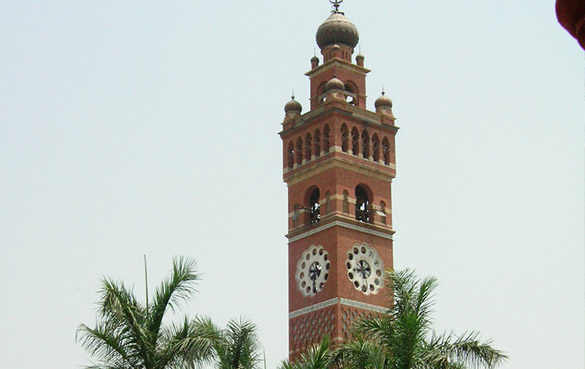 Hussainabad Clock Tower
"Nawab Muhammad Ali Shah built it in 1838 as a Baradari, meaning 'having 12 doorways.' "
It serves as a gallery for display of life size portraits of the Nawabs of Awadh. There are around 30 stairs to reach the Picture Gallery. In front of the Picture gallery, there is a beautiful pond surrounded by green lawns and trees. The portraits of Nawabs indicate the contemporary grand costumes and jewellery used in those days.