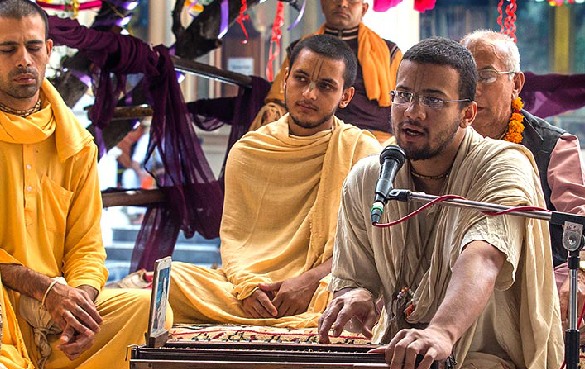 Iskcon Temple
ISKCON temple is a spectacular white marble structure and is known as Sri Krishna- Balram Temple. Located along Bhaktivedanta Swami Marg in Raman Reti area, it was built in 1975.
The sanctum in ISKCON temple is approached through a square courtyard, lined by a columned passageways decorated with bright murals depicting episodes from Krishna's life. It is said that the tamal tree in the courtyard is the same one under which Radha used to wait for Krishna every evening.
Devotees sit within the ISKCON temple and sing bhajans in praise of Lord Krishna. The aarti at this temple is electrifying with devotees singing and dancing to the chant of Hare Krishna, Hare Krishna, Krishna Krishna, Hare Hare, to the accompaniment of dholak and cymbals. The complex also houses the ISKCON community hall that holds seminars and course on Krishna bhakti, a tourist information office, a restaurant as well as a guesthouse. Adjoining the temple is the Samadhi of Shri Prabhupadji, the founder of the ISKCON sect, built in pure white marble.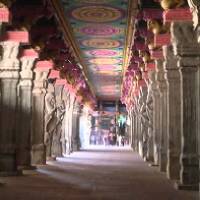 VIP / Priority Entry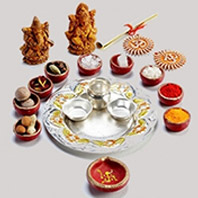 Pujan Samagri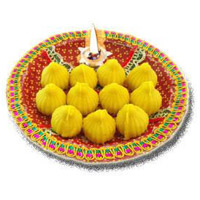 Prashad Offering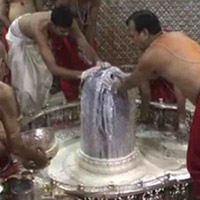 Personal Assistance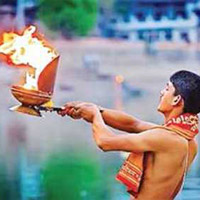 Pujari Arrangments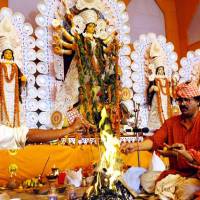 Special Pujan