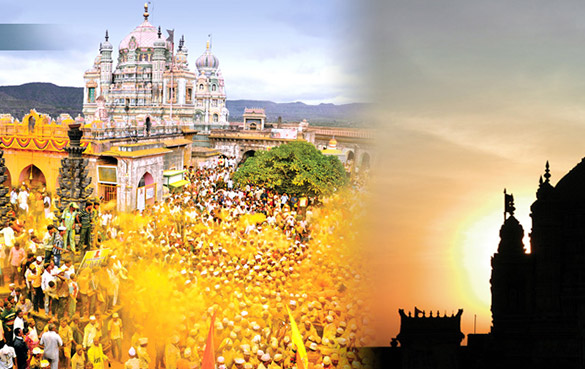 Jejuri
One of the most popular deities in Maharashtra is Khandoba and Jejuri is the best known town of pilgrimage for his devotees. What also makes a trip to this temple worth it is that it is situated on a hillock and offers a fascinating view of the surrounding rural landscape.
Jejuri is situated on a 758-meter high hillock about 80 kilometers away from Pune in Purandar taluka. The temple here is a huge complex with the shrines of various deities, including of course that of Khandoba. The hilltop on which the temple stands is called Jejurigad and its history can be dated back to 1688 when it was included in the fiefdom of Manaji Shankar Nilkantharao along with Shikali, Chamili and Narayanapur. It was the Maratha ruler, Shahu Maharaj, who being an ardent devotee of Khandoba, had asked Bajirao Peshwa to construct a huge tank (37 acres) at Jejuri for the benefit of the devotees. This circular tank is ringed by a massive stone wall and is named after Bajirao.
In fact, there are two temples of Khandoba at Jejuri, one older than the other, both built at the end of the outlying spur of the Purandar range which sinks into the plains here. The newer one is larger and stands about 84 meters above the town. The smaller temple is believed to be more sacred. It is built on a small plateau called Kadepathaara 3 kilometers away from the town and is at a height of 133 meters. The old village site, now deserted, was to the east of the hill on which the new temple stands.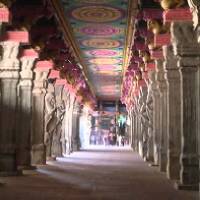 VIP / Priority Entry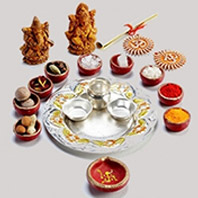 Pujan Samagri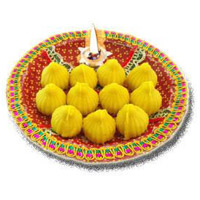 Prashad Offering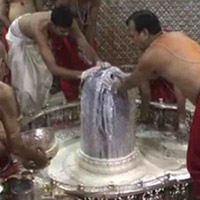 Personal Assistance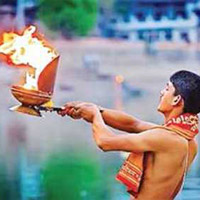 Pujari Arrangments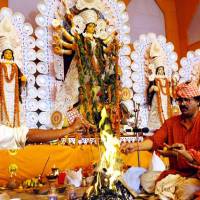 Special Pujan