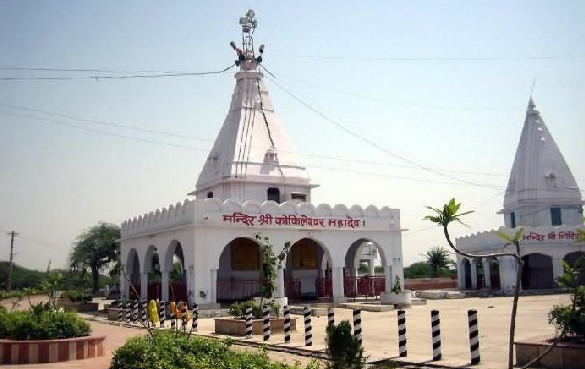 Nandgaon
"Nandgaon is situated at the foot of a hill 51 km north-east of Mathura. It is believed that Krishna spent his childhood here and few traces of his childhood are found here. "
It is known as the home of Lord Krishna's foster father Nand, in whose memory a spacious temple stands on the side of a hill. Standing in the center of a paved courtyard, it is surrounded by a lofty wall which commands an extensive view of the Bharatpur hill and the level expanse of Mathura as far as Goverdhan.
Nanda Bhavan or Nandagram Temple: There are two black marble Deities of Krishna and Balarama in this temple. They are both in three-fold bending forms, holding flutes. On Their left and right are two tall deities of Yasoda and Nanda Maharaja. Next to the deity of Mother Yasoda is a deity of Radha, a small deity of Rohini (the mother of Lord Balarama) and Revati, Balarama's wife. Next to Nanda Maharaja are two of Krishna's friends, Sudama (maybe Sridama) and Madhumangala. The deities in this temple were originally installed by Vajranabha. This temple was built in the beginning of the 19th century by Rupa Singh.
Nandisvara Temple: On the side altar of the Nandagram Temple there is a Siva-linga called Nandisvara (Nandisvara), which is said to have been installed by Vajranabha.
Pavana Sarovara: It is lake located at the bottom of Nandisvara hill. This is said to be one of Lord Krishna's favourite lakes.
Charan Pahari: Charan Pahari is on the southwest side of Nandagram, close to the road that goes to Kamyavana. There is a impression of Krishna's feet here.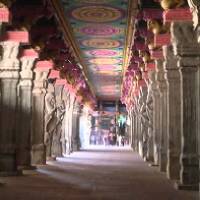 VIP / Priority Entry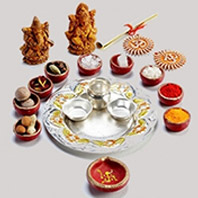 Pujan Samagri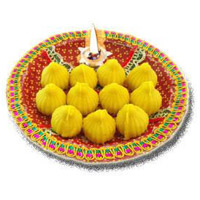 Prashad Offering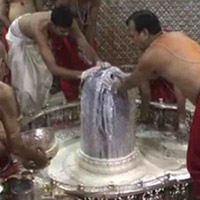 Personal Assistance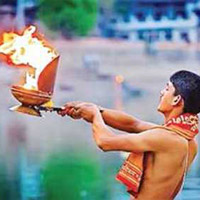 Pujari Arrangments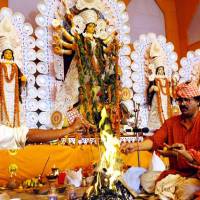 Special Pujan