One of the most popular destinations for the pious Hindus, Jains and Buddhists and also known for its association with the epic 'Ramayana', Nashik not only has an ethereal and spiritual quality about it but is also a touch point for tourists who wish to explore its interesting forts and a unique centre that offers courses in 'vipassana'. It's also one of the most up-and-coming cities in Maharashtra with a vibrant culture and entertainment ethos.
Located in north-west Maharashtra, 171 kilometers from Mumbai and 210 kilometers from Pune, Nashik is the third-largest city in the state after Mumbai and Pune. It is also a city that has lured people from distant regions for hundreds of years. In fact, the antiquity of the city goes back to prehistoric times and archaeological excavations carried out here on the banks of river Godavari have revealed the evidence of habitation from the Chalcolithic age dating back to approximately 1,400 – 1,300 BCE. Above all, it is the link that Nashik provides with the epic Ramayana that makes it so very important to both, the faithful and the historians.
According to the legends, Rama, Seeta and Lakshman had stayed in the forests near this place, then known as Janasthana. The nose-cutting episode (Sanskrit Nasika) of Shurpanakha at the hands of Lakshmana is believed to be the etymological explanation for the name of the city. Alternatively, the city has also preserved a tradition of a proverb in Marathi which, translated, states that it was settled on nine peaks. According to many scholars, this is a more plausible explanation for the origin of the name.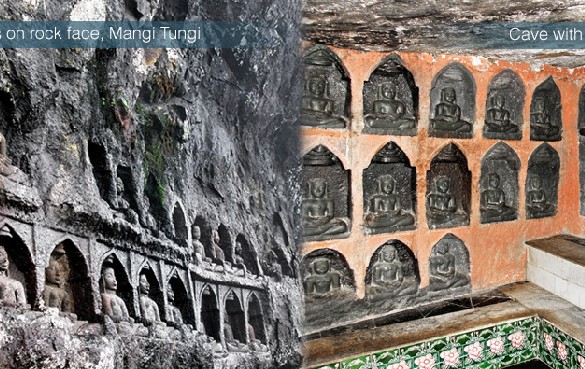 Places to visit
Most popular tourist destinations, curated for you!