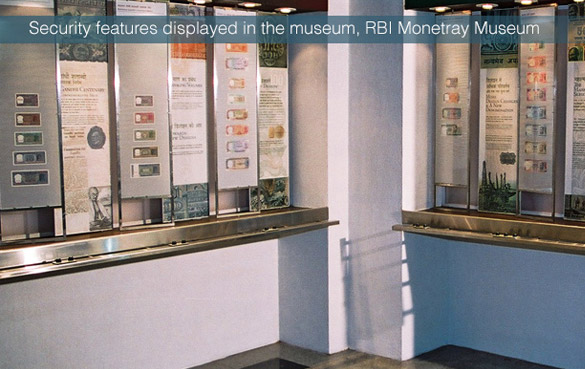 RBI Monetary Museum
Have you ever thought that a note of Rs 100 or a coin of Rs 5 may actually have a lot of history behind it? But yes, the currency in India has several interesting facets to it and this is amply illustrated at the RBI Monetary Museum in Mumbai which offers a fascinating glimpse into the world of money beginning from the time when emperors used gold coins to the current trend of e-money.
Inaugurated on November 18, 2004 by the then president of India, Dr APJ Abdul Kalam, the RBI Monetary Museum is a valuable addition to the Reserve Bank of India's economy and finance-related functions and commercial activities. As the custodian of the country's monetary heritage, the museum is an effort to document, preserve and present India's currency system to the public. It was conceived as a part of the RBI's educational and outreach programme.
The museum has been divided into many different sections and together they present a permanent and itinerant display of representative collection of original coins, notes and financial instruments which take the visitors down 2,500 years. The first section named 'Ideas, Concepts & Curiosities' introduces the visitor to how the money originated and evolved and how it is transformed from the concrete to the abstract i.e. the age of the good old barter system to electronic money. The next section of the Indian coinage traces the evolution of coined money from 6th century BCE to the present with exhibits of select coins along with a chronology of events and the timeline marking the important historical events.