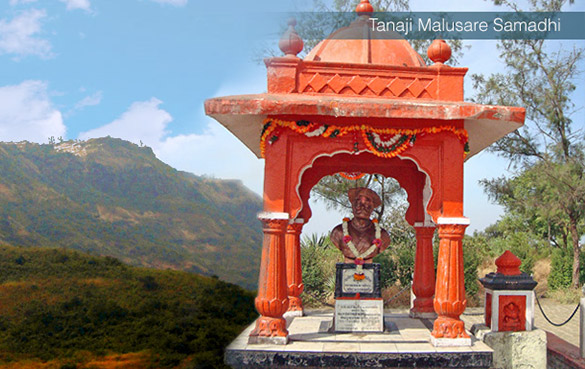 Sinhgad
As one of the top military outposts during the reign of Chhatrapati Shivaji Maharaj, the fort of Sinhagad not only offers a fascinating peek into the history of the Maratha Empire but is also a perennial favourite with trekkers and the residents of Pune because of its proximity to the city. While standing atop the hill and taking in the panoramic view of the landscape below, you cannot help but wonder at the vision of those who built such imposing structures at such great heights.
Sinhagad, the literal translation of which would be The Lion's Fort, is just about 30 kilometers southwest of the city of Pune. It was previously called Kondana and its historical importance is related to it being the site of many an important battle. Sinhagad was also important because of its strategic location perched on an isolated cliff of the Bhuleswar range of the Sahyadri Mountains, 1,312 meters above sea level. The fort is 'naturally' protected due to its very steep slopes. As such, walls and bastions were constructed at only key places.
As per the records, the fort was constructed approximately 1,500-2,000 years ago and it is said that the name Kondana was derived from the name of a monk called Kaundinya. A Farsi poem of 1350 titled 'Shahanama-E-Hind' has a reference to Sinhagad as 'Kundhna'. Sinhagad was a witness to the first invasion on Maharashtra in 1340 when Mohammed bin Tughalak attempted to capture the fort, which at that time was under the rule of Nag Naik, a tribal chieftain who fought courageously against the Turks for eight months before relinquishing possession.