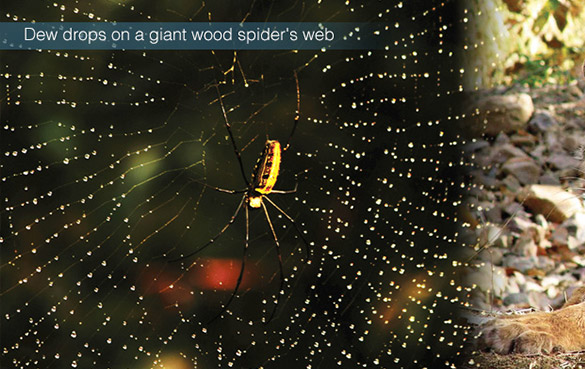 The Pench- The Pandit
There is no greater thrill than spotting a tiger in its natural surroundings. And this can become a real life experience when you go to the Pench Tiger Reserve which shares its borders with both Maharashtra and Madhya Pradesh. And the tiger apart, you can also have a wonderful time exploring the other flora and fauna while going on long treks through the woods.
The Pench Tiger Reserve comprises the Indira Priyadarshini Pench National Park, the Mowgli Pench Sanctuary and a buffer zone. It nestles in the southern slopes of the Satpura ranges of Central India. The river Pench, which splits the park into two, forms its lifeline. Interestingly, author Rudyard Kipling's globally popular work of fiction, 'The Jungle Book' and the creation of such lovable characters as Sher Khan, Mowgli, Baloo and Bagheera derived inspiration from Pench, more specifically from R. A. Strendale's semi-autobiographical account of his adventures in this region as described in his book 'Seonee - Camp Life in Satpura Hills'.
The area of the present tiger reserve also has a glorious history. A description of its natural wealth and richness occurs in 'Ain-i-Akbari'. Several natural history books like Dunbar Brander's 'Wild Animals of Central India' have detailed accounts of nature's abundance in this reserve. These forests continue to attract a large number of nature lovers, birdwatchers, photographers and holiday makers to travel the short distance of 70 kilometers from Nagpur. The bio-diverse habitat of Pench was officially recognised as a national park by the Government of Maharashtra in 1975 and received an elevation in its status as India's 25th tiger reserve in 1999.