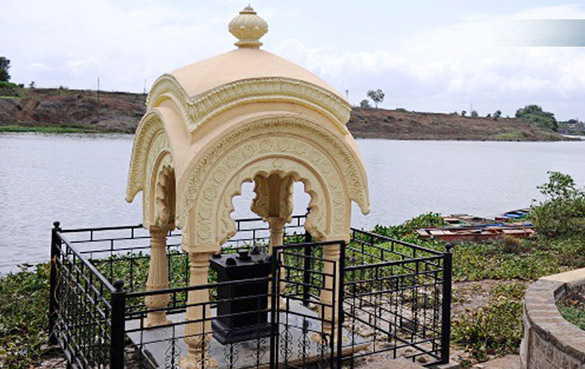 Theur (Ashtavinayak )
One of the 'ashtavinyaka' (8 Ganeshas) temples of Maharashtra, the Chintamani Mandir of Theur is located 25 kilometers from Pune and is one of the larger and more famous of the eight revered shrines of Ganesha. Surrounded by the Mula river on three sides, it is just adjacent to the Pune-Solapur national highway.
The legend attached to this place says that in ancient times there was a king named Abhijit who was ruling this region along with his wife Gunavati. They both were worried because they did not have a child. With strong penance in the jungle they got a boon in the form of a son whose name was Gana. He was strong but arrogant. Once he went to the ashram of Kapilmuni where he saw the jewel named Chintamani. He asked for that jewel but was refused and hence he forcefully took it from Kapilmuni. The Rishi prayed to Durga Devi, and as per her order he prayed to Vinayak, who assured the Rishi that he would get the stolen jewel back. Vinayak fought Gana and retrieved the jewel Chintamani from him and returned it to the Rishi. But the Rishi was unhappy and asked Vinayak to settle at the place. Vinayak agreed and settled there in the name of Chintamani under the kadamb tree where all these incidences occurred. The habitation around the kadamb tree was known as kadambpur which is now called as a Theur. There are many more legends related to Indra, Brahmadev, king Nal which are attached to this place.
This temple was constructed by Shri Dharanidhar Dev, son of Shri Moraya gosavi. Shrimant Madhavrav Peshwa built the sabha mandapa after about 100 years. Then onwards Haripant Phadake and some Ganesha devotees made some alterations to the temple. Chimaji Appa the younger brother of Bajirao Peshwa offered a big bell which he got from Vasai as a memento of his victory. Shri Moraya Gosavi performed penance at Theur and it is said that Ganesha met him in the form of a tiger.
The temple's main gate located to the north is relatively smaller compared to the scale of the temple. The central icon of Chintamani-Ganesha faces east. The hall also has a black stone water fountain. Besides the central shrine dedicated to Ganesha, there are a number of smaller shrines in the temple complex, including the Mahadeva Mandir, Vishnu-Lakshmi Mandir, Hanuman Mandir, etc. Behind the temple is the Peshwa Wada. It was once the residence of Madhavrao. Like other ashtavinyaka icons, the central icon of Ganesha is considered self-manifested and therefore there are hardly any features except for the head studded with jewel eyes and trunk.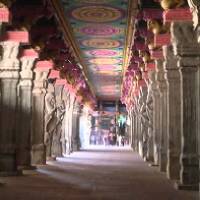 VIP / Priority Entry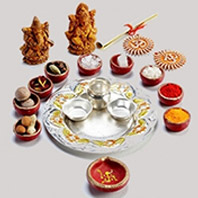 Pujan Samagri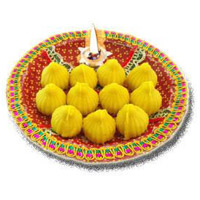 Prashad Offering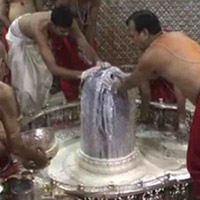 Personal Assistance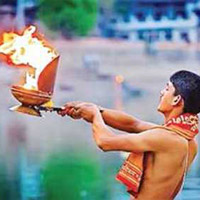 Pujari Arrangments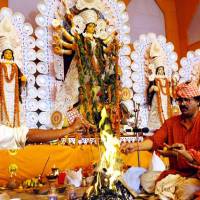 Special Pujan