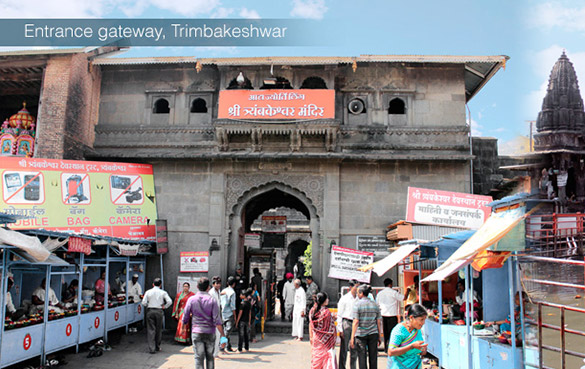 Trimbakeshwar
One of the holiest places that occupy a special position in the religious beliefs of every Hindu is Trimbakeshwar. One reason is that it is among the 12 'jyotirlingas' dedicated to Lord Shiva. Located in the Trimbakeshwar taluka of Nashik district where the river Godavari originates at the adjacent hill of Brahmagiri, the place has both historical and mythological significance because of the presence of several caves which have had association with the 'Nath' sect. A circumambulation of this hill in the Hindu calendar month of Shravan is treated as an extremely pious act. The 'Kumbh Mela' which is the largest mass Hindu pilgrimage, is held here every twelve years and the next one will take place in July 2015.
Trimbakeshwar is just 28 kilometers away from Nashik city and it is here that the sacred river Godavari originates at Brahmagiri. You will find at Trimbakeshwar a huge 'kund'(water tank) called the 'Kushavarta'. It is symbolic of the origin of Godavari and hence considered a sacred bathing place for the Hindus. The temple of Trimbakeshwar is said to have been reconstructed by Peshwa Balaji Bajirao i.e. Nanasaheb Peshwa. The temple faces east and is constructed from stone. The mighty mountain, Brahmagiri, is just behind this temple.
Brahmagiri occupies a prominent place in the history of Trimbakeshwar and since Godavari has its actual origin from the top of this mountain, it is called Ganga Teerth. The water percolates from the rocks into a cave and emerges as a river. According to mythology, it was Shiva who made way for the Godavari to flow from the locks of his hair, thereby making it so sacred. During the month of Shravan, a 'parikrama' of the Brahmagiri is performed as a ritual and thousands of devotees arrive here during the entire month.
On the Brahmagiri slopes is a cave called Nivruttinath, named after the elder brother of Sant Jnaneshwar. It is believed that Nivruttinath got spiritual knowledge from his mentor in this particular cave. Trimbakeshwar has a large number of Brahmin households and is also a centre for Vedic 'gurukuls' (boarding schools where students learn the Vedas). It also has a number of ashrams devoted to Ashtanga Yoga, the Hindu art of living. It is also famous for lots of religious rituals such as Narayan Nagbali, Kalsarpa Shanti, Tripindi Vidhi, etc. Of these, the Narayan Nagbali ritual is performed only at Trimbakeshwar.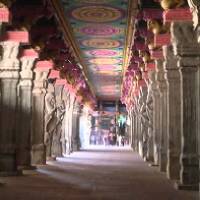 VIP / Priority Entry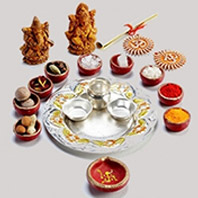 Pujan Samagri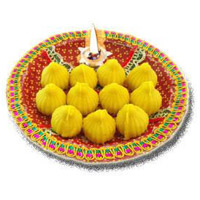 Prashad Offering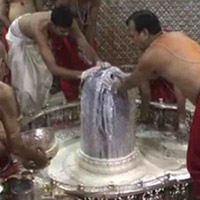 Personal Assistance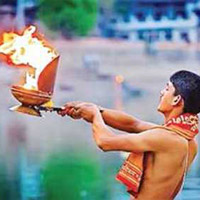 Pujari Arrangments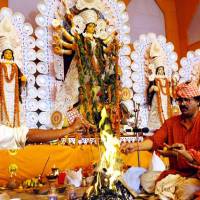 Special Pujan