One of Hinduism's seven sacred cities, Ujjain boasts a wealth of cultural heritage, largely in the form of temples.
Situated on the banks of the Shipra River, the city dates back to 600 BC and was once the residence of Ashoka. It was also the political and commercial hub of central India and the capital of the ancient Avanti Kingdom.
Ujjain's spiritual charm is undeniable. The famous poet, Kalidas, described it as 'The town fallen from Heaven to bring Heaven to Earth'. The many temples give you glimpses of a glorious past.
This is one city that will take you back to your childhood history book
Highlights
UJJAIN IS KNOWN AS THE TEMPLE CITY FOR ITS NUMEROUS TEMPLES FROM DIFFERENT ERAS
THE WORLD'S LARGEST RELIGIOUS GATHERING, KUMBHA MELA, IS HELD ON THE BANKS OF THE SHIPRA RIVER ONCE IN EVERY 12 YEARS
UJJAIN IS CONSIDERED THE GREENWICH OF INDIA, WITH THE FIRST MERIDIAN OF LONGITUDE PASSING THROUGH IT
THE SHRI RAM GHAT, ALSO KNOWN AS RAM GHAT, IS THE MOST ANCIENT BATHING GHAT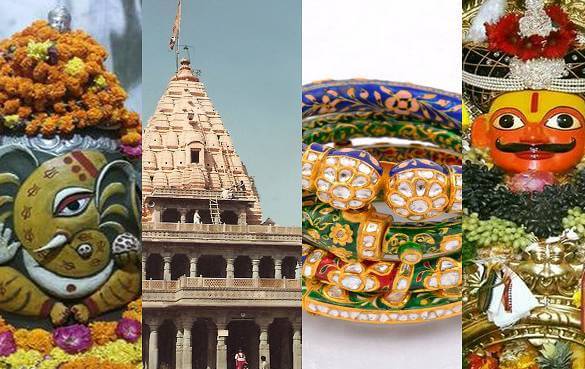 Places to visit
Most popular tourist destinations, curated for you!