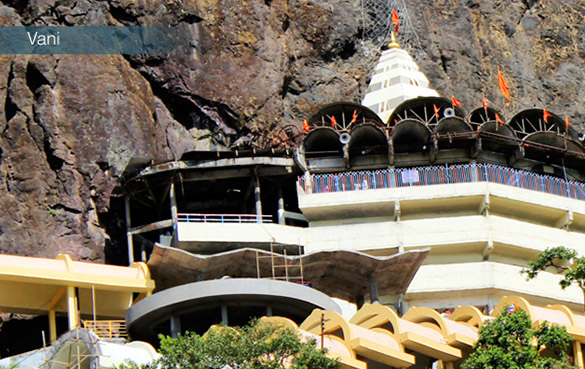 Vani
The Saatmala-Ajintha range of the Sahyadris is famous for its 14 hill forts. It is also a trekker's paradise. But there is more to it than that. Situated in this hill range is Vani, known as Saptrashrungi, which is a devotee's delight for its temple on the hill and a huge 8-feet tall rock-cut highly ornamented image of Goddess Durga. The faithful come here in huge numbers throughout the year to have 'darshan' and also soak in the ambience of rugged nature.
Vani is located in Nanduri village, Kalwan taluka, 60 kilometers from Nashik and is a part of the mountain range that starts from Hatgad in Nashik district and ends up at the great Ajanta Caves in Aurangabad district. Goddess Saptrashrungi Mata resides on one of such mountains. Vani is also known as Saptrashrungi because it is generally regarded to be a half 'shakti peetha' out of the famous three and a half shakti peethas in Maharashtra. It is also said that there are seven peaks where the goddess dwells, and that is how she gets the name Saptrashrungi. The reference of this place as a shakti peetha' can be seen in the Devi Bhagavata Purana.
The temple, dedicated to Durga, is two-storied and you have to climb around 500 steps to reach it. Interestingly, the steps were built way back in 1710 CE and you can see the figures of Ram, Hanuman, Radha, Krishna, Dattatreya and a tortoise carved out besides the rock-cut steps. The 'devi' here is said to be 'swayambhu' (self-manifested). There are many mythological stories of Mahisharumardini, Shiva and Sati associated with this place. One version states that the shakti peethas' were formed due to the falling of body parts of the corpse of Sati Devi when Lord Shiva carried it and wandered around the world in deep sorrow.
The goddess is eight-armed and thus called 'ashtabhuja'. The tall image is covered with 'sindoor'. She possess many attributes in her arms: the 'Trishula' (trident) of Shiva; the 'Sudarshan Chakra' of Vishnu; the 'shankha' (conch) of Varuna; the flames of Agni; the bow and arrow of Vayu; the 'Vajra' (thunderbolt) and 'ghanta' (bell) of Indra; the 'danda' (cudgel) of Yama; the 'akshamala' (string of beads) of Daksha; the 'kamandalu' (water pot) of Brahma; the rays of the sun, the sword and shield of Kali; the 'parashu' (axe) of Vishvakarma; and the wine cup of Kubera along with a 'gada' (mace), lotus, lance and 'pasha' (noose).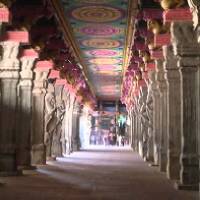 VIP / Priority Entry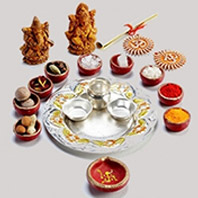 Pujan Samagri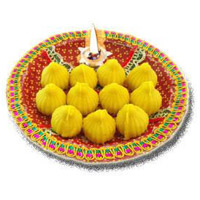 Prashad Offering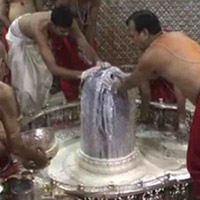 Personal Assistance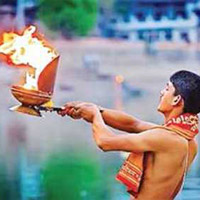 Pujari Arrangments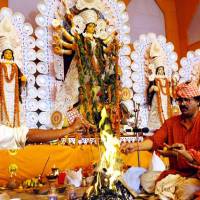 Special Pujan