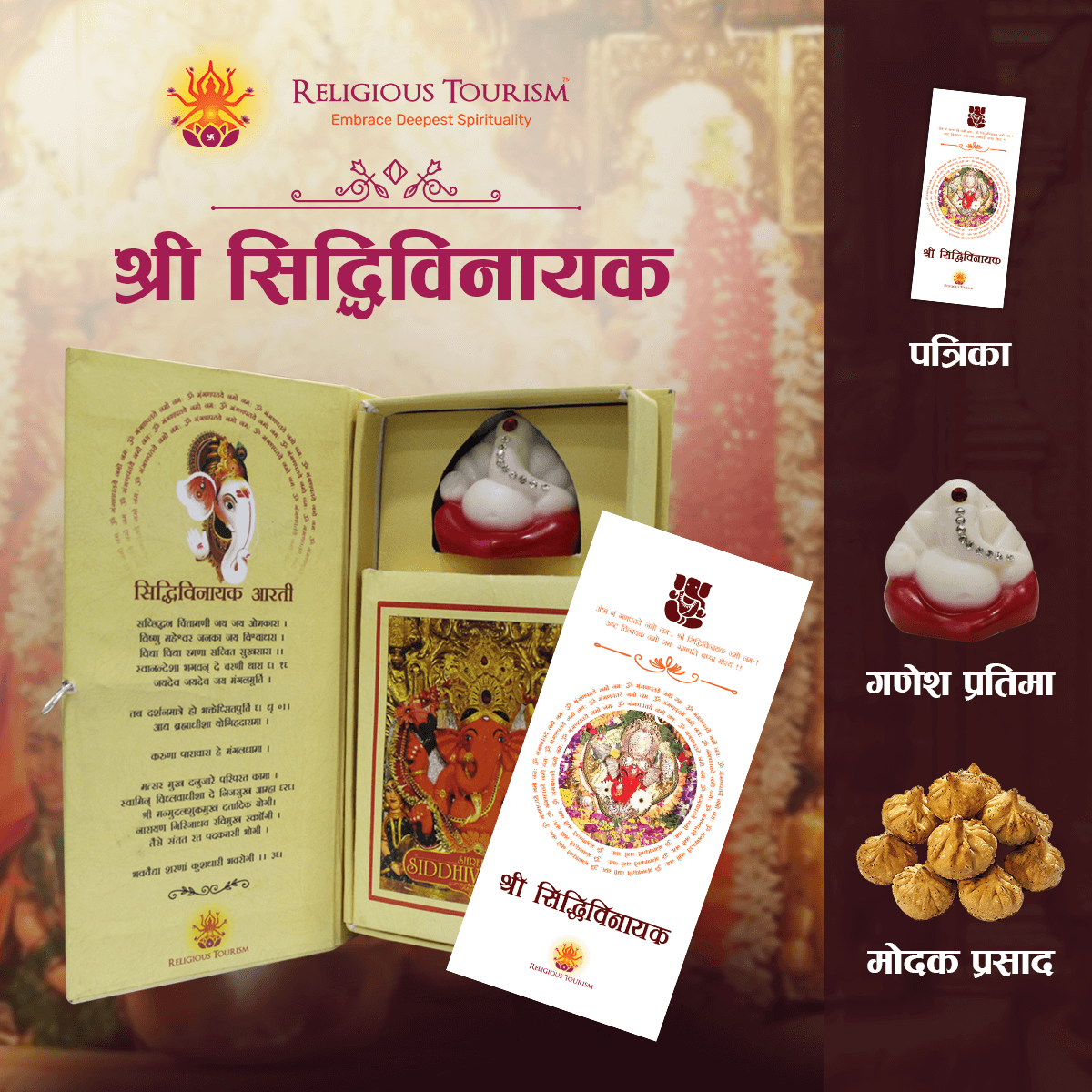 Gajanan has got first place among all the deities, it is believed that before starting any work, the blessings of Gajanan are very important! Without Gajanan's blessing, no work can be done, under this belief Religious Tourism has brought to you the unique gift of Ganapati ji's world famous "Sri Siddhivinayak Temple" under which you will find:
Prasad Offered at Shri Sidhivinayak Temple

Adorable statue of Ganapati for worship.

Brief description and worship method of Shri Siddhivinayak Temple.
Order now and get the blessings of Gord Siddhivinayak sitting at home !!
Now do not just send greetings to your dear ones, friends, officers, elders, well-meaning relatives or family on their birthday, anniversary or any auspicious day by flowers only, but to make their special day more special through Religious Tourism and send the Shree Sidhhi Vinayak Prashad Box.
Birthday gift

Party gift

Business gift

Anniversary gift
- This service is provided to those devotees of Lord who are unable to come to temple for Darshanam and offer the Prasad.
- Also we are not temple representative. It is a service by ReligiousTourism to devotees to offer the Prasad and Daan on their name and get prasad delivered at their doorstep.